Editor's note: Philyodaddy was home alone with Philyodaddy Jr. all weekend and had to crank this out in limited time.  He apologizes for the subpar quality of the jokes in this blog post.
In my exhaustive preparation for this entry I sent an email to Mrs. Philyodaddy.  The subject was "please send me link to the bottle warmer we have".  EOM.  She sent me a link to: Kiinde Kozii Bottle Warmer.  I clicked the link.  It said $69.99.  There's nothing nice about that.  My first reaction was that Amazon must be sold out or have a pricing error.  In haste, I quickly googled the item.  This was made difficult but how fucking obnoxious the spelling of this stupid company is.  Philyodaddy is a team player.  Way too many I's in Kiinde Kozii.  (Bazinga!)  That should have been my first indication that something was a bit off.  Here were the results:
You've got to be shitting me.  It's a bottle warmer!  Yet another thing that I'm sure non-parents never even would have considered.  When I confronted the beautiful Mrs. Philyodaddy about the price, she bragged that she got it for only $52.  What a steal.  Typical Mrs. Philyodaddy.  Like when she buys a new Tory Burch clutch "It was $180 but it retails for $340! What savings!"  Mrs. Philyodaddy would love the Jos. A Banks buy 1 get 3 free deal if she was a dude.
Philyodaddy pro tip:  Here's how you warm a bottle: you fill a mug with hot water, you can even microwave it for 1 minute if you want even warmer water, and put the bottle in the mug.  Let sit for 3-7 minutes.  Cost: Free.99 (shoutout College Dropout, Kanye's best album, don't @ me.).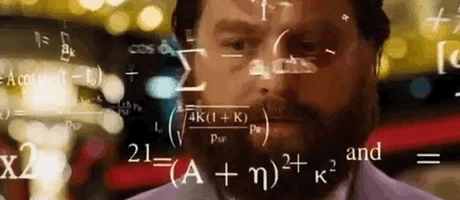 So knowing this incredible tip, why would anyone pay $69.99 for a bottle warmer?  Because that's what the baby industrial complex wants you to do.  Let's check what the Mommy's are saying.  Why you need a Kiinde Kozii by Molly Balint over at babycenter.  Let's get the elephant out of the room "Disclaimer: I received a Kiinde Kozii to write this review. My opinions expressed in this post are honest. Honest!"  No Shit.  Yeah, and if you believe this is "honest, Honest!" I've got a bridge to sell you.  Molly added this item to her "mommy must haves".  If I can find that list, I will print it at the office and then bring it home and light it on fire. This is a daddy must NOT have.
But at least it's great right?  No it sucks.  It takes forever to heat up and you have to clean it constantly.  I don't clean shit.  So that's just more work for Mrs. Philyodaddy to hold over my head when I'm trying to get in a good vg sesh.  The features for this item are a joke. Actual claims from the product page:
Kozii's low temperature warming preserves precious nutrients in your baby's meal.
Kozii does not use steam to warm your liquid gold!
Kozii uses convective heating instead of dangerous steam.
Convective heating is uniform, consistent, convenient, and very fast. (but not as fast as using hot water from your sink)
Kozii's onboard reservoir means no measuring or adding water with each use.
I'm getting angrier as I read these.  "onboard reservoir", "convective heating"… Blow me.
I know I devoted this whole piece to discussing one horrible item but this isn't just an item but a whole category.  And they're all worthless.  Friends don't let friends buy bottle warmers.  AND don't even get me started on sterilizers and all that nonsense.
p.s. Kiinde is an American company founded by M.I.T. engineers!  WHAT THE FUCK.  Go back to Cambridge you nerds.