How bout dah?  Forget ponzi schemes, forget James Dolan's stewardship of the Knicks, forget pharmaceutical companies charging $90,000 to cure hepetitis C, I want to point out one of the real injustices of the 21st century.  Baby stroller prices have gone up over 300% since 2003.  Of all the companies taking advantage of parents propensity to overspend on their babies, Uppababy is the fucking worst.  Here's a full list of everything I'm personally embarrassed by:
I can't fix anything around the house.  I'm the least handy person in the world.  I can barely change a light bulb.
Some of my AIM away messages were pretty corny.
I'm almost TOO good looking. Gets awkward.
Between the ages of 4-10, I cried a lot.  Friends of Philyodaddy can attest to this.
I paid over $1000 for a stroller and accessories.
That's it.  That's the entire list.  Now this is something that I don't think non-parents know about.  The seedy underground of strollers.  A 2017 (yep that's right they have a new model every year just like my dependable Nissan Rogue) Uppababy Vista retails for $880 (currently on sale for $700 though, maybe everything isn't all good in UB land).  That doesn't include the car seat ($250), the bassinet stand ($125) the travel case ( $125- more on this later), rain cover ($30), sun shade ($30), heat liner ($40), and foot muff ($40).  Not to mention the novelty accessories like cup holder and stroller gloves.  I'm probably forgetting a bunch of other shit as well because this goddamn stroller is so traumatizing.
Now that's a stroller I'd pay $1000 for.  With those wheels I could really DO WORK like Rob and Big.  My 2016 Vista lost half its value when I stepped out of B3.  Here's the problem, if you want to keep up with the Joneses and Lombardis in the self proclaimed "6th borough" of Hoboken, NJ, it's a must have item.  No self-respecting member of the Real Housewives of Hoboken would have anything less.  You rock that Cybex or Citi Mini, or godforbid a Graco or Britax in this hood and you aint sitting with Andy Cohen.  You bring that shit to a mommy group, and THERES THE DOOR.  Mrs. Philyodaddy and I once played a fun game where we tried to keep a real-time stroller count as we walked these vomit-lined streets (yes this is a fun game when you're a parent, related: yes I want to kill myself).  85% Uppababy.  Unreal sabermetrics.
Now here's some more random facts about Uppababy that makes me want to act like Teresa on the RHONJ Season 1 Reunion:
It's a $800 stroller! WHY?  Not sure if I mentioned that.
There's a new model every year and the accessories only fit that particular model.  That means if you have a second child in 2019 (please don't let me), you may need to buy a whole new stroller just so you can get accessories that work.
Mrs. Philyodaddy's #1 reason for wanting it was that it has a big basket on the bottom.  That's right we had to 5x a reasonable stroller cost because the shitty brands didn't make their stroller double as a shopping cart.
 The travel case: what a fucking scam.  The Vista warranty isn't valid when you are traveling UNLESS you buy the travel case which costs $125.  Here's a point of reference, none of my Samsonite luggage cost over $100.  The Uppababy travel case is literally the most expensive piece of luggage we own.  We've used it twice, maybe once.  It's a big fucking duffel bag in the vague shape of a folded up stroller.  Why is that $125?  Please enlighten me you crooks.
We paid an extra $40 for Black on Black. 
Once youve paid $1000 for a stroller, somehow you get conned into $300 for a high chair made in Italy with the finest leathers seems reasonable.
The sad thing is my Vista isn't even the most expensive stroller on the market.  Bugaboo and Stokke make even more absurdly expensive strollers.  And then there's this bad boy.
OOOOHHHH Shit.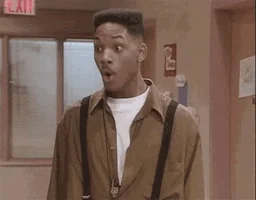 That's the Cybex Priam Special Edition by Jeremy Scott, as if you didn't know.  Retail $1699 (nice). No idea who Jeremy Scott is, but what a fucking genius this guy is.  Move over Eddie Bauer, this is a guy who knows how to make special editions.  Top 3 designers of all time: Chanel, West, Scott.  Facts.  LOOK AT THOSE WINGS.  Saw this bad boy in June 2016 in Battery Park, a day I'll never forget.  A nanny was pushing it carelessly.  She didn't show the respect this rolling piece of art deserved.  LOOK AT THE GOLD.
I really could write another 5000 words on this but my 2 hours of "writing time" is about over and Philyodaddy Jr. is throwing a tantrum.  Teething is as fun as the clap.  Stay tuned for part 2.
p.s. h/t to Mr/s Philyogreatgrandparents for buying the Vista, very kind of you.